Quantum Motion appoints Anna Stockklauser as VP of Product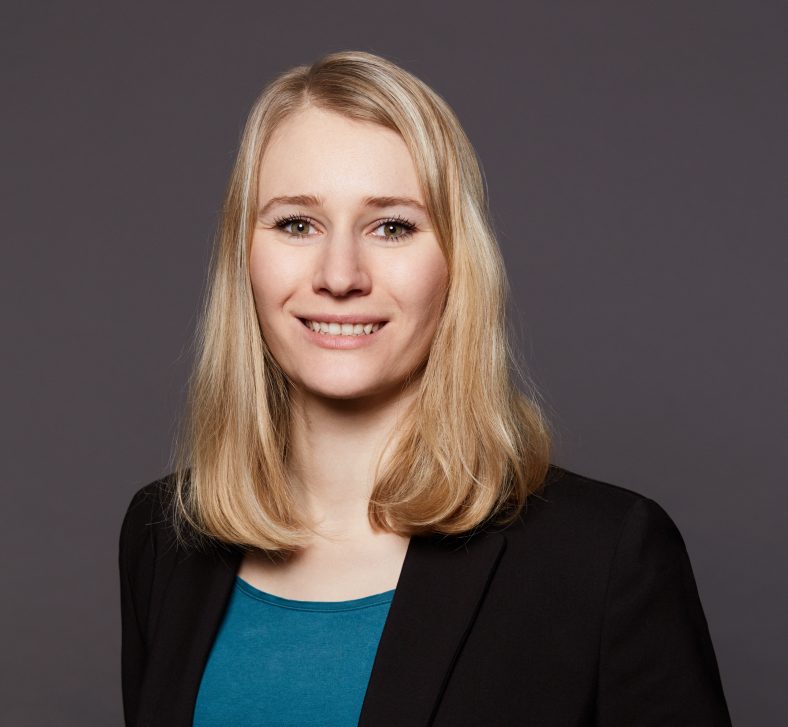 Anna Stockklauser will direct our product development across Quantum Motion to grow our teams.

She joins from Rigetti Computing where she held several roles including Director of Product Strategy.

Her academic background brings technical expertise in hybrid quantum systems and semiconductor quantum dots.
London, UK, 6 February 2023 – Quantum Motion, a UK-based quantum computing start-up led by academics from UCL and the University of Oxford, today announces the appointment of Anna Stockklauser as Vice President of Product. Anna will be responsible for the direction of Quantum Motion's product development, working across the technical teams to enable the company to reach its strategic goals.
Anna joined Rigetti Computing in 2018 as a senior quantum engineer. In this role, she worked on the simulation-driven design of quantum integrated circuits and later went on to lead that team. In 2020, Anna built up a UK team that established Rigetti's first Quantum Computing Centre outside the US, bringing a quantum computer online for use by Rigetti's UK partners. Since 2021, Anna has been Director of Product Strategy at Rigetti focusing on their quantum processors and quantum cloud services.
Anna gained her PhD in 2017 from the Quantum Device Lab and Nanophysics group at ETH Zurich. During her PhD, she focussed on developing hybrid quantum systems, combining superconducting nonlinear resonators and semiconductor quantum dots.
Anna Stockklauser, said: "I'm excited to return to semiconductor quantum technology. It's great to see how far things have come since my PhD. It's a great opportunity to work across fast growing teams to help Quantum Motion achieve its technology milestones."
James Palles-Dimmock, CEO of Quantum Motion said: "We are delighted to be welcoming Anna Stockklauser into the team, she has both a research background in quantum dot qubits and has developed a wealth of commercial expertise in product design. With these skills she will be instrumental as we scale the company and realise a scalable quantum processor."
Jane Osborne-Buglear, COO of Quantum Motion said "Anna is an exceptional talent in the Quantum Computing industry and it is an absolute delight to have her join our senior leadership to drive forward the company's product plans. I know she will be an incredible asset as we scale up the company. I am personally very much looking forward to working alongside Anna."
About Quantum Motion
Quantum Motion is developing a revolutionary technology platform; not just a qubit, but a scalable array of qubits based on the ubiquitous silicon technology already used to manufacture the chips in smartphones and computers. The Company is developing fault tolerant quantum computing architectures that are compatible with the CMOS process. Fault tolerant quantum processors will support the most powerful quantum algorithms, targeting solutions to currently intractable problems in fields as diverse as chemistry, medicine and artificial intelligence.
Media Enquiries:
media@quantummotion.tech