Quantum Motion appoints April Carniol as Programme Director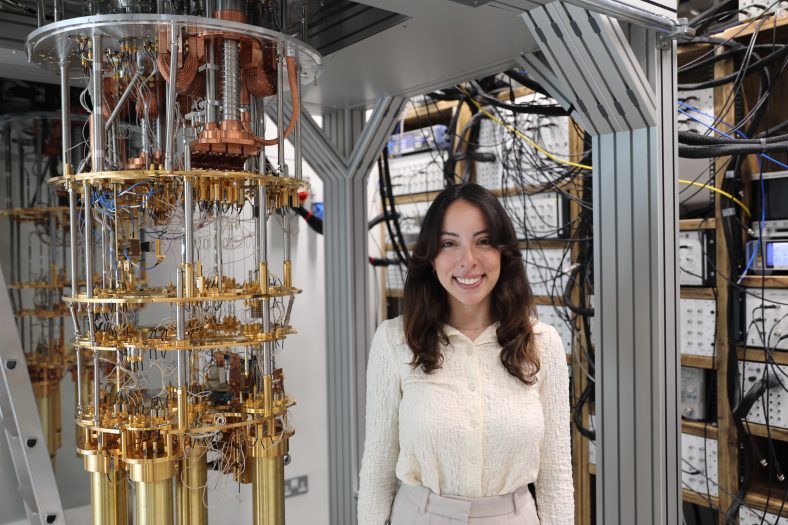 April Carniol will shape technical and commercial strategies across Quantum Motion to accelerate our research into products.

She joins from IBM where she held several roles, including Technical Lead of Quantum Hardware Design Development.

She led the delivery of first-of-a-kind, large-scale quantum processor designs, including the 127-qubit Eagle and 433-qubit Osprey processors.
London, UK, 6 July 2023 – Quantum Motion, a UK-based quantum computing start-up led by academics from UCL and the University of Oxford, today announces the appointment of April Carniol as Programme Director. April will be responsible for shaping Quantum Motion's technical and commercial strategies to support the company's product goals.
April joined IBM Quantum in 2016 as a quantum hardware developer. In this role, she honed her expertise in the design of superconducting quantum devices and its impact on system integration. After leading the delivery of first-of-a-kind, large-scale quantum processor designs, e.g. the 127-qubit Eagle processor and 433-Osprey processor, April went on to become the Technical Lead for Quantum Hardware Design Development. During her time at IBM, April focused on driving seamless transitions from exploratory research to product and introducing pioneering strategies for scalable quantum processors.
April gained her undergraduate and masters degrees in engineering from Stony Brook University, where she continued as a research assistant until 2016. Her research activities in hardware development started with microfluidic lab-on-a-chip research, specifically utilising single-cell genomics for cancer diagnostics.
April Carniol, Programme Director at Quantum Motion said: "I'm thrilled to join Quantum Motion at this defining time. It's an exciting opportunity to collaborate with the wealth of talent and leadership amongst such an empowered team. I'm looking forward to making an impact together through Quantum Motion's promising technology."
Anna Stockklauser, VP of Product at Quantum Motion said: "We are delighted to be welcoming April to the product team, where her expertise in developing research activities into commercial products will be key to our journey towards realising a scalable silicon quantum processor. Her experience with identifying challenges and solutions when developing quantum hardware is a valuable addition to our team."
About Quantum Motion
Quantum Motion is developing a revolutionary technology platform; not just a qubit, but a scalable array of qubits based on the ubiquitous silicon technology already used to manufacture the chips in smartphones and computers. The Company is developing fault tolerant quantum computing architectures that are compatible with the CMOS process. Fault tolerant quantum processors will support the most powerful quantum algorithms, targeting solutions to currently intractable problems in fields as diverse as chemistry, medicine and artificial intelligence.
Media Enquiries:
media@quantummotion.tech