Quantum Motion appoints Jane Osborne-Buglear as Chief Operating Officer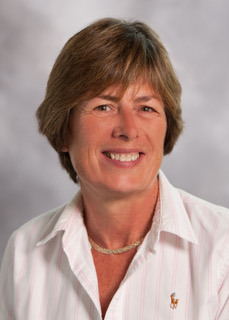 Jane Osborne-Buglear will lead the delivery of Quantum Motion's strategy and grow the company to meet its goals.
Brings 30+ years of experience in the technology sector, scaling multiple businesses from early stage to global market presence.
London, UK, 16 December 2022 – Quantum Motion, a UK-based quantum computing start-up led by academics from UCL and Oxford University, today announces the appointment of Jane Osborne-Buglear as Chief Operating Officer. Jane will be responsible for building world-class teams and scaling company operations to enable Quantum Motion to reach its strategic goals.
Jane has spent 30 years at the forefront of technology development. She is a leader and entrepreneur with expertise in developing and commercially exploiting technology solutions which have shaped the global IT and networking industry. Jane is a Fellow of the Royal Academy of Engineering, the Institution of Engineering and Technology, the British Computer Society, and is a Chartered Engineer.
As the former global head of corporate technology strategy, she helped grow Cisco from a small start-up to the global company it is today. Whilst based in Silicon Valley, Jane actively supported several small companies to grow and exit alongside running a Foundation looking at Internet access in parts of the world lacking infrastructure. She is the author of wndw.net used as a standard text worldwide.
From 2015 until recently, Jane was the Vice Dean of Enterprise for UCL's Faculty of Engineering Sciences. In this role she operationalised multiple entrepreneurship programmes, ran the flagship tech hub IDEALondon, established the Venture Scientist programme ConceptionX which has created over 70 companies and raised £18M of very early stage investment, and supported the establishment of the UCL Digital Innovation Centre powered by Amazon Web Services.
Jane Osborne-Buglear, said: "I am deeply honoured and privileged that Quantum Motion chose me to join them. From inception I saw an incredibly talented team who will be at the forefront of the quantum processor revolution and I am delighted to be able to play my part in that journey.
James Palles-Dimmock, CEO of Quantum Motion said: "We are delighted to be welcoming Jane Osborne-Buglear into the team, she provides deep commercial expertise and will be instrumental as we scale the company and realise a scalable quantum processor."
John Morton, CTO and co-founder of Quantum Motion said: "Jane supported Quantum Motion during the early stages of the company formation and we are excited to have her on board to drive the next stage of growth and supporting us to achieve our technology milestones."
About Quantum Motion
Quantum Motion is developing a revolutionary technology platform; not just a qubit, but a scalable array of qubits based on the ubiquitous silicon technology already used to manufacture the chips in smartphones and computers. The Company is developing fault tolerant quantum computing architectures that are compatible with the CMOS process. Fault tolerant quantum processors will support the most powerful quantum algorithms, targeting solutions to currently intractable problems in fields as diverse as chemistry, medicine and artificial intelligence.
Media Enquiries:
media@quantummotion.tech